Our Holiday Food Drive was a Success!
Thanks to all of our patients! We were able to collect over 205 lbs. of food for the CAPITAL AREA FOOD BANK to help area families during the 2009 holiday season! Every patient that brought in food was entered into our drawing for two Pentagon City Mall gift certificates.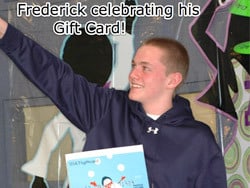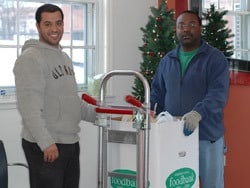 Congratulations to Karyn M. and Frederick L.!
Have fun shopping!
Join in the Fun with our Time Warp Tuesdays!
Starting Tuesday, February 2nd until Tuesday, March 16th, we will be flashing back to the 60's and 70's here at Dr. Larson's office! Join the fun with trivia, timeless fashions and music! For all patients that come to the office dressed in FLASHBACK FUNKY FASHIONS, you will receive a free movie pass for any AMC Theater. In addition, you'll get a chance at our FUN FACT TRIVIAcontest to win a Best Buy Gift Card! Good luck and start digging in the closets for all those retro fashions! CONGRATULATIONS TO PARENT GORDON W. HE HAD 23 OUT OF 25 QUESTIONS RIGHT IN OUR TRIVIA CONTEST!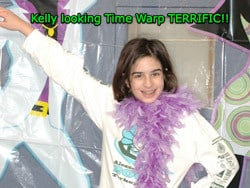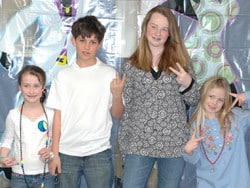 Thank You to Everyone for Trying Your Luck in our I-Spy Contest!
CONGRATULATIONS TO BRYCE S. He was the winner with the closest guess of 64! The actual amount of items was 99! He and his friends/family get to enjoy a trip for 4 to the International Spy Museum!
Share Your Summer!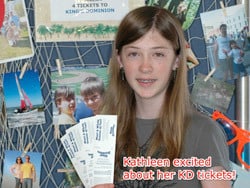 We want to share in your summer fun! Patients that send or bring in a photo or postcard of their summer fun will be entered into our drawing for 4 tickets to Kings Dominion. CONGRATULATIONS TO KATHLEEN L.! HAVE FUN AT KD!
Movie Madness
It's time for Movie Madness at our office. Come in to your appointment and try your luck at our movie trivia contest. Two lucky winners will go home with a movie night bundle for 4. Congratulations to Jonathan B. and Sam S.! Both had 13 out of 15 trivia questions correct. Good job boys!